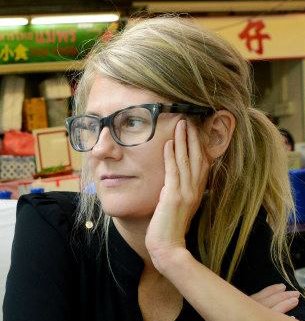 I'm a Texan living in Hong Kong thanks to a fellowship with the US State Department to teach journalism many years ago. I requested Africa, but it couldn't have worked out better.
Now, I'm a senior lecturer in the journalism department at Hong Kong Baptist University, where I teach print and digital journalism. I'm also Associate Director of our MA in International Journalism Studies program and Director of our undergraduate International Journalism program. You can see my courseblog here and some of my students' work here.
Before ending up in Hong Kong, I did stints in Seoul and Bangkok as an English teacher, a sub-editor and a journalist, between which I wandered around, mostly in Asia. Somewhere along the way, I ended up with a master's in journalism from the University of Texas at Austin.
I've published a number of articles in various newspapers and magazines, some of which you can see here. I also take photos, which you can see here. And you can read my travel blog from the Mongolia Charity Rally 2013 here.
Please feel free to write.
Robin@RobinEwing.com